Image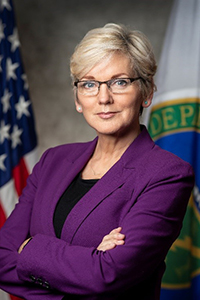 Jennifer M. Granholm, Secretary, U.S. Department of Energy
Jennifer M. Granholm is the 16th Secretary of Energy. Prior to her nomination as Secretary of Energy, Jennifer Granholm served two terms as the Governor of Michigan, and as the Attorney General of Michigan from 1998 to 2002. Jennifer Granholm has also been a Distinguished Professor of Practice in the Goldman School of Public Policy on the faculty of the University of California, Berkeley, focusing on the intersection of law, clean energy, manufacturing, policy, and industry. And she has served as an advisor to the Clean Energy Program of the Pew Charitable Trusts.
Image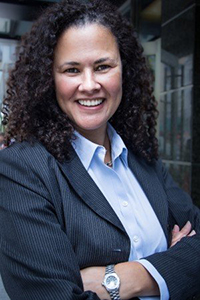 Kelly Speakes-Backman, U.S. Department of Energy
Kelly Speakes-Backman is the Principal Deputy Assistant Secretary and Acting Assistant Secretary for DOE's Office of Energy Efficiency and Renewable Energy (EERE).  In her role, she leads and directs the Office of Energy Efficiency and Renewable Energy, focused on creating and sustaining American leadership in the transition to a global clean energy economy.  She oversees the planning and execution of the organization's $2.8B portfolio of research, development, demonstration, and deployment activities in energy efficiency, renewable energy, and sustainable transportation.
Image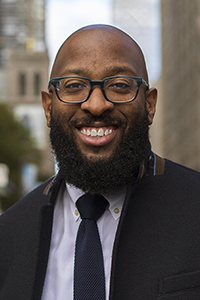 Mark Chambers, RA, White House Council on Environmental Quality
Mark Chambers is the Senior Director for Building Emissions at the White House Council on Environmental Quality.  He was most recently New York City Mayor Bill de Blasio's Director of Sustainability. A licensed architect, he led New York City's efforts to champion environmental justice and cut greenhouse gas emissions across sectors — with a heavy emphasis on buildings and other stationary sources, which account for more than half of the city's emissions. He previously worked as the District of Columbia's director of sustainability and energy.