The U.S. Department of Energy (DOE) has developed a comprehensive suite of tools for accessing, managing, analyzing and sharing building energy data. Tools like Audit Template, SEED and UBID are being used by jurisdictions to support BPS data collection, reporting, standardization, management, and compliance as described below
Audit Template is a web-based tool that can be used to collect building system and energy audit information in a standardized format. In the context of BPS, this tool can be used by both cities and building owners as part of alternative compliance pathways that require an energy audit or other building-level information reporting.
The Standard Energy Efficiency Data (SEED) Platform is a central database that merges information from Energy Star Portfolio Manager (ESPM), Audit Template, and other datasets in one place. It can be used by jurisdictions for tracking the compliance status of all covered buildings in a BPS.
Unique Building Identifier (UBID) is a technology that converts two-dimensional building footprint data into unique alphanumeric codes using an open-source grid reference system. It can be used by jurisdictions to create unique identifiers for buildings that can be standardized and shared across different databases, such as tax assessor data, benchmarking data, BPS compliance, and others.
The map below shows the adoption of these tools in U.S. jurisdictions that have adopted a benchmarking or BPS policy.
Image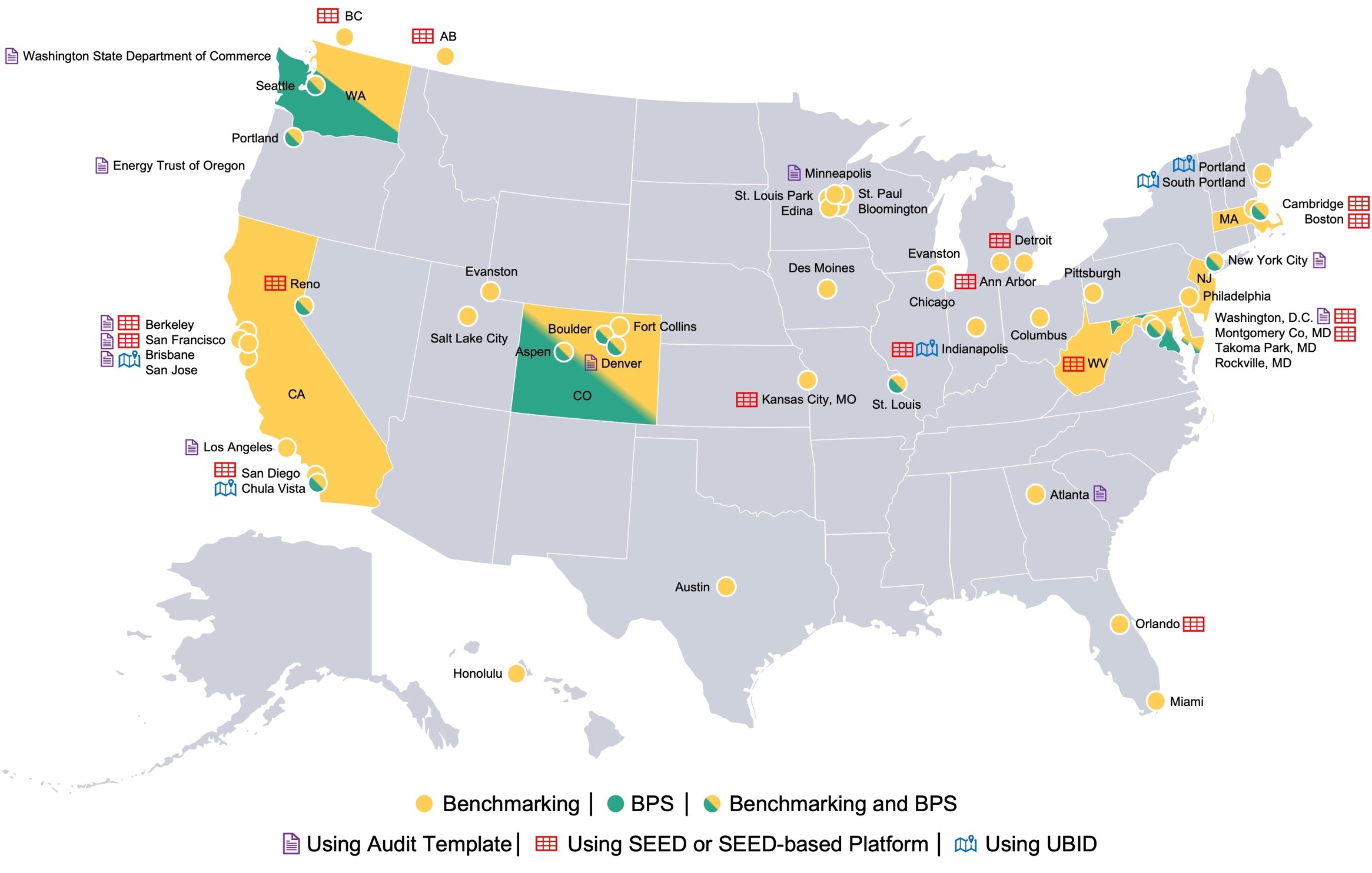 Other tools like Building Efficiency Targeting Tool for Energy Retrofits (BETTER) can also support BPS implementation by identifying cost-saving energy and emissions reductions in buildings and portfolios without site visits or complex modeling. For the full list of DOE tool descriptions and uses see the Building Data Tools site.