Image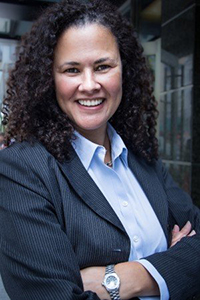 Kelly Speakes-Backman, U.S. Department of Energy
Kelly Speakes-Backman is the Principal Deputy Assistant Secretary and Acting Assistant Secretary for DOE's Office of Energy Efficiency and Renewable Energy (EERE). In her role, she leads and directs the Office of Energy Efficiency and Renewable Energy, focused on creating and sustaining American leadership in the transition to a global clean energy economy. She oversees the planning and execution of the organization's $3.2B portfolio of research, development, demonstration, and deployment activities in energy efficiency, renewable energy, and sustainable transportation.
Image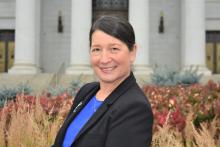 Grace Rink, City and County of Denver
Grace Rink is the Chief Climate Officer for the City and County of Denver and Executive Director of its Office of Climate Action, Sustainability, and Resiliency. This new office, created in 2020, manages the city's ambitious climate action and sustainability goals and promotes policies and programs that strengthen Denver's economic vitality. Denver voters approved a special sales tax to provide this office with up to $40M per year to implement projects such as new solar installations, electrifying buildings, and expansive community engagement programs.