Image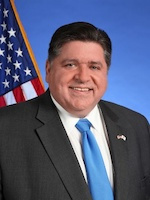 Governor JB Pritzker, 43rd Governor of Illinois (recorded remarks)
Governor JB Pritzker was sworn in as the 43rd Governor of Illinois on Jan. 14, 2019. In 2021, Governor Pritzker proposed and signed a comprehensive clean energy bill, making Illinois a national leader on climate action and the first state in the Midwest to pass a law phasing out fossil fuels. Before becoming governor, Pritzker founded 1871, the non-profit small business incubator in Chicago. Since its creation, Chicago has been named one of the top ten technology startup hubs in the world, and 1871 was named the best incubator in the world.
Image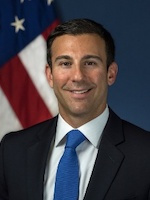 Jeff Marootian, Senior Advisor, Office of the Secretary 
Jeff Marootian is President Biden's nominee to serve as the Assistant Secretary for Energy Efficiency and Renewable Energy at the United States Department of Energy. He is currently a Senior Advisor to Energy Secretary Jennifer Granholm. He previously served as a Special Assistant to the President in the White House and was a member of the Biden-Harris Transition Team. Prior to joining the Biden-Harris Administration, Jeff was the Director of the District Department of Transportation, where he piloted sustainable transportation technologies and led the city's early adoption of the Transportation and Climate Initiative.
Image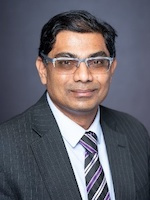 Ram Narayanamurthy, U.S. Department of Energy
Ram Narayanamurthy is the Deputy Director of the Building Technologies Office. In this role, he oversees BTO's range of activities supporting advancements in building energy efficiency and decarbonization, including research & development (R&D), market stimulation and deployment, and building codes. Ram has more than two decades of experience supporting the development and deployment of building technologies. Prior to joining DOE, he led the buildings program at the Electric Power Research Institute (EPRI), where his team focused on strategies for decarbonization of the building stock in both existing and new construction.